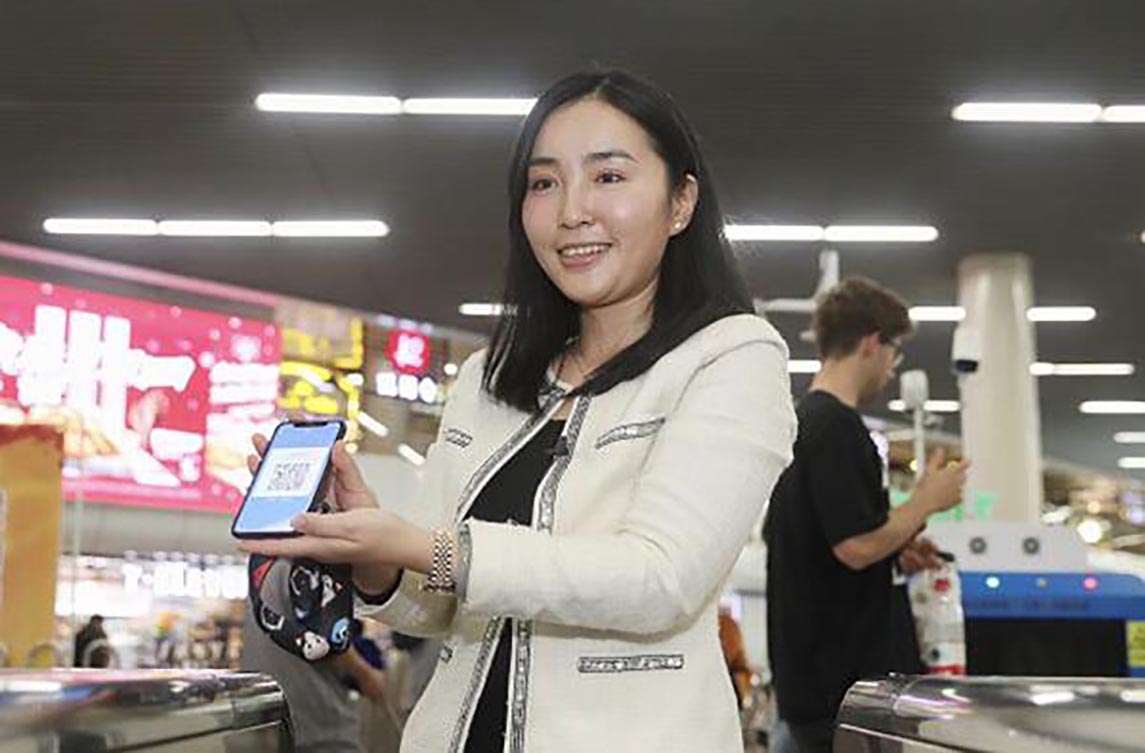 The integration of the Yangtze River Delta Metropolis is the first step in the country: Shanghai people go to Hangzhou and Ningbo, and only need to open the "Metro Metropolis" APP, just like brushing the code in Shanghai. On the contrary, Hangzhou people and Ningbo people can also use the subway APP of their own city to take the subway.
Behind this is Alipay as a technology service provider, the world's first subway scanning technology.
The data shows that 30-40% of the people who take the subway every day will choose to use mobile payment. However, ordinary people in the different cities use mobile APP to take the subway, they need to be authenticated, bind accounts, activate and other processes, it is not convenient enough. In the future, this process can be saved. The common people only need to bind one APP, and they can use the subway in three cities.
(Photo caption: As the technical service provider, Alipay pioneered the subway scanning technology in the world.)
In fact, the construction time of subway lines in different cities is different, and the types of gates are various. It is not easy to realize the brush code in different places. "The software and hardware of gate manufacturers and system suppliers in different cities are different. There are hundreds of mobile phone models for users. How to make each passenger use different mobile phones in different locations and models. Before, and possibly the signal is not good, can quickly brush through the gate, is the biggest difficulty." Alipay City Service General Manager Liu Xiaojie said.
He introduced that in order to solve these problems, Alipay independently developed a set of subway scanning code technology, using dual offline QR code, Alipay inside, mpass and other capabilities, plus the largest terminal test platform in Alibaba Cloud, a week All hardware compatibility tests have been completed, and the problems of compatibility between different systems and cross-regional settlement have been solved, ensuring that all mainstream mobile phones in China can achieve a 0.3 second pass even in the case of poor signal in the subway station. Jin Tao, director of the Shanghai Shentong Metro Group Information Management Center, revealed that within two years, "interconnected" will strive to cover all metropolitan cities in the Yangtze River Delta.
"The first pilot of the subway in traffic integration is a concrete action of Alipay to support the regional development of the Yangtze River Delta regional integration. We hope to integrate more ecological partners in the future, help the digital development of the Yangtze River Delta, and build it into a global urban agglomeration. The model." Ant Jinfu chairman and CEO Jing Xiandong said.