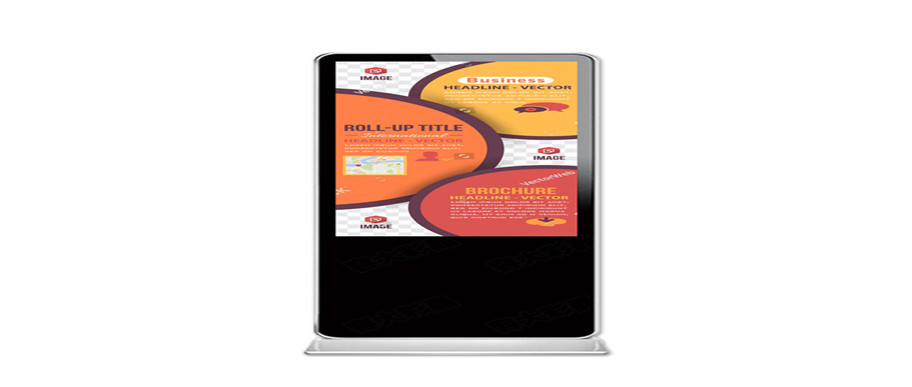 The world has gone through a series of changes over the past few decades most of which has been led by the Digital Revolution. At the center of all this has been the Information economy. How we consume and impart information has truly metamorphosed. We no longer want to wait in queues to get information. It has become a right rather than a privilege.
Information kiosks are digital information systems consisting of single or multiple input components including touch screen, keyboard, etc. and an output component such as a screen and/or printer. The presence of information kiosk terminals at bus stations, airports, train stations, malls, city centers, office complexes has become a necessity and something we have gotten used to. With so much information available to us through multiple sources, to get the right information is of utmost importance so that we as a consumer/traveler can make informed decisions. A kiosk installed in a office complex can help alleviate the challenges of meeting the demands of staff or a similar kiosk terminal at an airport helps in catering to the huge demands of the travelers for boarding passes and check-in baggage. A very good example of the usage of the kiosk would the Singapore Airport where each and every function is being provide through various kiosks right from boarding pass generation to checking your baggage in. Similarly, various malls across the world are employing these kiosks to impart information to their customers and the public at large.
There are multifold advantages to an information kiosk and below we have highlighted the five key benefits of the same:
1.Lower Overhead Costs – Kiosks help in reducing the overhead costs exponentially. Although a capital expenditure is generally required to setup a kiosk terminal, there are minor operational expenses associated with it. It reduces the load on your staffing numbers as a the kiosks require minimal staffing. In addition to this when employing self-service kiosks it further reduces as these can be left unmanned. The maintenance of the kiosks are generally handled by the manufacturers themselves.
2. Free up Staff – When a person is freed from answering mundane and repetitive queries they can be employed in activities which not only raise the morale of the workforce but also aid in increasing the revenue for the company.
3.Flexible Hours of Operation – There are many operations and businesses which run 24 hours round the clock. Kiosks can fulfil the demand in such cases without any additional investments and eliminates the requirement for constant staffing.
4.Delight customers through instant service– A kiosk has access to a lot of information and thus when a customer is faced with a grievance or has a query regarding your business the same can be answered/resolved in a very short duration thus providing instant gratification from the customer. This not only increases loyalty from the customer but also ensures a free of cost word-of-mouth advertising for the company.
5.Customer Behavior Analysis – Kiosks being digital systems, they can store all the information provided by your clients in a safe and secure environment. This data is not only accurate but also automatic and priceless. This data can help the company maximize revenue, increase average sales and help them make informed decisions regarding the areas of business that have the highest demands thus resulting in bigger profits.
The information kiosks can be categorized on the basis of their intended purpose and various other factors. We have tried to consolidate a few of these below –
·Interactivity - How does the consumer interact with the kiosk? Is it an active interaction (both ways communication) or is it a passive interaction (one way communication)? Is the interaction through a touchscreen, keyboard or a digital display?
·Screen Size – The screen size defines how the kiosk is going to be used. If the screen size is more than 32'' (known as Large Format Displays or Public Displays) are generally used for mass advertisements and information display for a large audience. Small screens are commonly used for customized information discharge such as transactions, navigation, access control and many others.
·Installation type – Whether the model is a free-standing device or is it wall-mounted?
·Installation Area – Is it being installed in an outdoor area (exposed to the weather and other external disturbances) or is it being installed in an indoor area?
·Application – How is the kiosk being used? There multiple applications for which a kiosk can be used and the same can also be used to define the type of the kiosk terminal.