Most small businesses like the restaurants avoid taking their time to think of their POS system, and it is something they should. Every small business success is as a result of several factors. The best retail businesses need to be situated in a good place, offers exceptional services, offer convenient hours, as well as have delicious food. All these are given in such restaurants, but they happen to miss some important impacts which are efficiency.
Retail businesses have got several systems which should smoothly run every time, and with engaging themselves with a POS system, it will simplify their work, reduces most time consumed, and increase productivity and profitability at the short period possible. As for our case, we will look at the reasons as to why the small businesses should have an all in one POS terminal.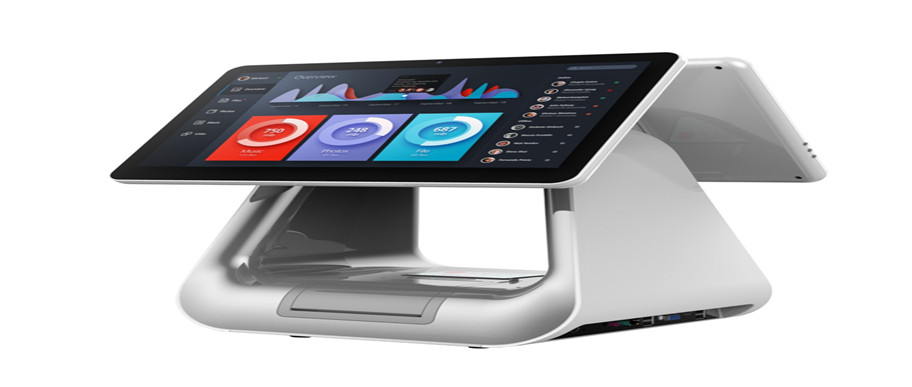 Reasons why small businesses need a POS terminal
1. Faster processes
Even when retail businesses are small, they still need to be speedy. From the time when the customer has sat down, despite the recreational services offered, if you happen to offer the services slowly, a customer may be bored and move out of your business due to disappointments. It is true that you may not be able to please every client but when you have an improvised POS system. Having the system will enable you to link all steps in your processes hence ensure you get a seamless a fast information flow in various workstations. The servers work by taking orders from the touchscreen devices then send them off towards the next level, and when customer's orders are fulfilled, the current level informs the server that customer's order is completed. Such a method of simplifying and channeling communication saves more time as well as reduces chaos, especially when it is on a busy day.
2. Easy to use
It is long gone the time when the all in one POS terminal had clunky, big computers that had software which was compulsory only installed with professionals with a degree in IT. The current all in one POS system are made in such a way that they are convenient and portable and there are others that can run on the tablets too. The modern interfaces of tablets are easily operated by anyone since they don't need more of training and they are more familiar as well, and it will enable most of them to catch up with the way they operate the system easily the functions of using an iPad.
3. Managing inventory
When it is upon managing the inventories most small business owners happen to feel some sense of dread. The task is very continuous and takes more of the employee's time. However, those stock controls are important for long term survival because margins are very slim when it comes to small businesses. The system of all in one POS terminal makes the ordering and managing process very easy. The POS system will be able to keep all records in your retail business, and it adjusts the levels of inventory automatically in real time. In the time that the inventory hits its lowest point, then the all in one POS system automatically have to generate your sales order. The manager is in the position of handling and monitoring the stocked items status, shipped goods, and new product orders to allow the adjustments to be well adjusted to the receipt and sales. The POS system is the biggest time saver especially for the crucial and the cumbersome processes, which will help you to focus on some more important business aspects.
4. Keeping track of your employees
It always takes many people to run the business whatever small they are. Every part of the system and the business needs more people who will be able to help each other to see the business running. Having an all in one POS terminal, you are in a position to manage your employees well with the accuracy they deserve.
Employees can use their interactions with a touchscreen to sign in and out anytime they want, where the same system logs in the hours and breaks and will combine the whole data package for the manager. It hence makes it instantaneous simple to track the employees hours.
5. Business and Reports Intelligence
All businesses must measure costs, labor, product pricing, inventory fees, and overall profitability so they can be able to run the business which needs accurate reports successfully. Having crosschecked the reports is the best way that can assure you to be able to know if all components are in good condition and if there are others that need some improvements. Having a modern all in one POS terminal, you will be able to access all the data by having collected various information from different sources, also the online sales, and compiling the data in neat and easily digestible formats.
6. Marketing and Promotions
Many of the small businesses use advertising and promotional programs combination so they can bring in other new customers. They were like running the ads to the newspaper or even on the television and radio, but the current marketing deals with maintaining the current digital presence. Marketing is the best part and important in any business for it to prosper and be successful. The all in one POS terminal can help you to integrate the advertised transactions and offers, which makes it easy when tracking the results from your campaign. The best POS system is also able to integrate with the CRM you use hence tracking the customer's behavior will be easy. When any transaction is recorded, it is reflected right away to the system.
7. Security
The best important thing about a modern POS system is that it offers great and advanced protection securities which enable in keeping all the customer's information very safe. Some cyber attackers and data breaches may be targeting small businesses which may negatively affect your business. However, with the use of a modern all in one POS terminal, since it has been encrypted with great farewell features, they will enable you to insulate the business from any worries and risk concerning the customers as they swipe their cards at your registry office.
The main reason for using the POS system is because of its optimization and efficiency. It enables you to get all your business aspects together, that enables you to collect data, control the inventories, manage the processes, and increase the profitability as well. Thus, choosing a modern all in one POS terminal is you perfect choice which will help you to improve your business, which means you should choice a suitable POS manufacturer.