Marketing is the most important aspect of any business. It drives the cycle of business from production to sales and ensures the venture survives against all odds. However, the modern business world is highly turbulent. You need to keep pace with the changing scenario and employ effective marketing and advertising tactics that will steer customers even in a dynamic environment.
This is where digital advertising display comes into the picture to help out. An IT company dedicated to digital advertising display can help any small or large venture scale its business online. Here's how: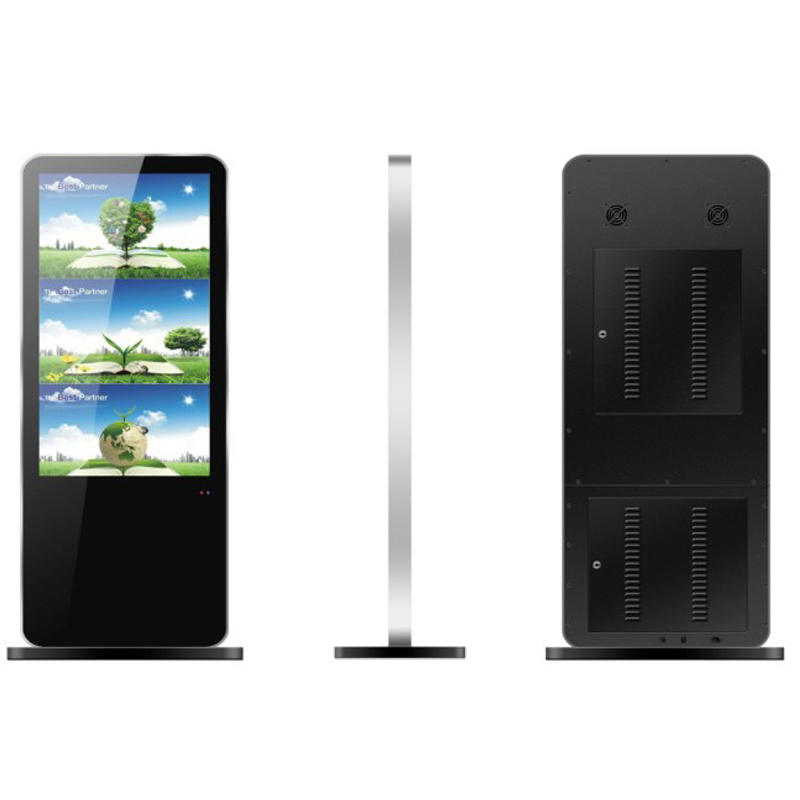 1. What is digital advertising display?
Digital display advertising or display ads are paid adverts that show up in front of users on web pages in graphical forms. They're different from pay-per-click or search engine marketing ads that show up in search engine results. PPC or search engine ads only appear when a user is searching, whereas display ads pop-up when a user is surfing. Popularly known as banner ads, these ads could be a rectangle or small square and appear on the side, top, or middle of a website page.
2. How digital display advertising can help your business?
Search engine marketing ads or PPC adverts are text-based. As such, they fail to capture the attention of targets. On the flip side, digital advertising display ads or commercial digital signage screens are graphics-oriented; they tend to be really appealing. With display adverts, you can use an audio, video, graphics, and your business branding to stand out and attract the attention of users.
The visual aspect of display adverts benefits your business by means of brand awareness. With PPC ads, users need to read the text and then click on the link to get to the landing page and learn about your business. If users don't click text ads, they won't get any information about your business. Display ads, on the other hand, are styled and branded. Any user can get information about your brand by looking at the ad; no click-through is necessary.
While promoting your venture on the net, it's extremely important to target the most relevant users to your venture. If you fail to do so, you won't derive any benefits. Also, you'll waste your money on advertising. Digital advertising display lets you create targeted ads matching particular demographics just like SEM ads or PPC ads.
However, the difference is graphics. For instance, a car dealer could target people living in a particular zip code. Since the adverts are effectively targeted, you're able to maximize your spend.
The biggest perk of online display ads is higher conversion rates. These ads could be more strategically geared toward specific audiences. Also, their impact could be measured by analytics in real-time. According to many studies and researches conducted by advertising firms, display ads help to enhance marketing response substantially.
They boost sign-ups and leads by 25 percent and increase conversion rates by 30 percent. Plus, display adverts improve the chances of your brand being endorsed by customers. You could expect as much as 10 percent recommendation increase through graphic ads.
The use of billboards and tri-media can cost you dearly. If you're just getting started, a major portion of your investment could be used up for expensive offline adverts. Digital advertising display, on the flip side, is cost-effective. The reality is digital display ads are leveling up the playing field for small and medium businesses with limited resources and budget.
With billions of users on the World Wide Web, your chances of achieving your marketing targeted are highly enhanced. You could reach a great number of potential customers for a couple of dollars.
Tracking your campaign and getting feedback from ads is essential. However, most of the advertising forms are difficult to track. Digital displays, on the flip side, are easy to track and monitor. You can get daily or weekly updates.
This type of information tells you whether or not your ads are delivering results. If you think that you're lagging behind or missing something, you can make quick changes in your campaigns for betterment. Plus, feedback reports could guide you to better tactics and enhanced marketing campaigns.
While most of the advertising forms are targeted, digital advertising display benefits you with Geo-targeting. They offer you the control to customize your advertisements. This, in turn, lets you get to highly targeted users in a particular area.
For example, if you sell pizzas in a local area in Houston, you can get to potential buyers through graphic ads. You may let the locals know by showing a digital ad with your telephone number for ordering. With eye-catchy graphics and contact number, you can pique the interest of the desired customers to order your product instantly.
Many businesses fail to get the desired results from their advertising campaigns. Why? They don't use suitable graphics and texts in their ad campaigns. If you don't optimize your ads, you could lose like others. So how do you avert such a scene? Your best bet is A/B testing or split testing. It's here digital display advertising comes to your rescue to help out.
Display ads let you perform split testing or A/B testing. You get to test a strategy and then change it if the feedback isn't as expected. While it may look like a giant work for hoardings and billboards, online displays are pretty easy. Stripping down to simple tweaks isn't hard or costly. Within less than an hour, you can make suitable changes and come up with relevant displays that can yield much better results.
A well thought-out digital advertising display benefits your business by getting to numerous targets quickly.
Affordability, Geo-targeting, brand awareness, transparency, higher conversion rates, etc are some of the popular benefits of digital display advertising. Just get in touch with a reliable IT company and you could harness these diverse benefits through display adverts.