Are you wondering how you could enhance the efficiency of your restaurant? How about trying a POS system? Point of sale system is basically a device that records all the transaction in a business. It is usually used to complete a sales transaction. In general, there is a lot of POS systems available in the market, but trying to find the right type can be a tiring process. When trying to find a POS system, one should be able to address the needs of his business. This is to avoid making the wrong decision in purchasing the system. Furthermore, you should also consider if it is more appropriate for the business to buy the system or opt for a rental instead. So, which should we choose? Out of all the POS systems, there is what we call mPOS system or known as Mobile Point of Sale System. Have you heard about it?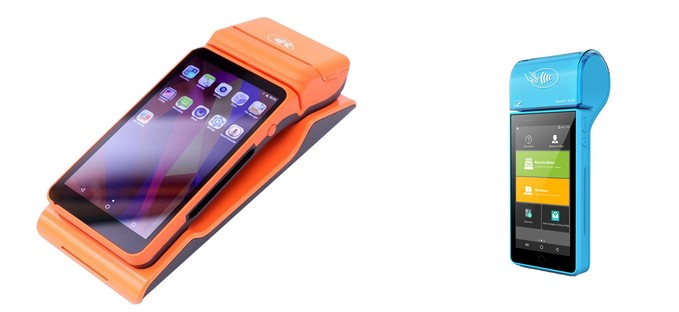 What is a Mobile Point of Sale System?
mPOS systems are used to replace traditional Electronic Point of Sale (ePOS) system. Thus, it is also referred to as online POS system. It could either be a smartphone, tablet or dedicate wireless device that performs a basic function of a cash register or electronic point-of-sale terminal wirelessly. Additionally, mPOS systems can be used together with ePOS system by extending the portability of ePOS with the help of the tablets or smartphones. However, most restaurants use mPOS system exclusively. This is because mPOS system is the best solution to increase restaurant efficiency. In lieu, according to the statistics result released by the National Restaurant Association, mPOS provides an increased convenience for 72% of guests. Furthermore, mPOS is cost-effective since it allows small restaurant owners to conduct sales transactions without the need to buy an electronic register.
How does it work?
An mPOS system is installed in a smartphone or tablet. Its best feature is allowing you to accept customer's payment regardless of your location since it is wireless. In addition, it not only allows restaurants to accept payments through credit or debit cards but also process orders quickly. However, it is essential to have an MDM software in place to maximize the benefits of the system. Depending on the software installed and used, an mPOS can work as a stand-alone device that is connected to the restaurant's bank account or it can be joined as part of a larger, legacy POS systems. To ensure safety of cardholder data, customer's data are encrypted and kept in a cloud storage online and not in the device.
Benefits of mPOS systems in a Restaurant's Efficiency
1. Faster and better payment transactions. Customers don't have to wait in line no more to make payments. Payment made in mPOS system is more efficient and time saving as it is only done in a single step. Furthermore, mPOS system is wireless, you can pay on the spot at your seat.
2. Improved accuracy in taking of orders and productivity. mPOS system simplifies orders through a simple tap on the screen which replaces the traditional pad-and-pen approach. This also ensures accuracy of taking orders. Furthermore, orders made through mPOS system are directly sent to the kitchen and printed for the cook. Thus, saving time and effort for the waiters and other staff. Additionally, if an mPOS device is provided access without restrictions, it can also be used for other things aside from taking orders. With this there will be improved productivity and add order processing time.
3. Enhanced communication between front- and back-end staff. The mobile point of sale devices may be connected with receipt printers, displays and other devices to ease seamless communication between the front and back-end staff. Thereby, it aids speedy accomplishment of orders and reduces occurrences of errors. Simultaneously, having multiple users of the POS systems device could likely result in installing unauthorized apps, thus, there could be a big possibility of wasted time, less productivity and excessive use of internet data. Furthermore, mobile devices has high chances of getting stolen.
4. Minimizes the checkout times of customers. Another advantage of mPOS system is speeding up checkout time which lessens the waiting time of customers spend in queuing. In addition, this allows the staff to be more efficient in their work which leads to a higher customer satisfaction.
5. Better restaurant and customer communication. The mPOS systems save customer information. When a customer allows the restaurant consent, he could receive emails or SMS receipts about store promotions, loyalty programs, etc. Furthermore, this also allows the restaurant to be able to cater to the needs of customers more. Since they can make a tally of the order that is particularly bought by a customer. Figuring out the best seller and improving menus which are less favourable to customers could also be determined in the tally.
6.Having an accurate inventory management. mPOS systems could store valuable customer data. This information could aid the staff to be aware of all the necessary data to help the customers more effectively. Examples of these are being aware of the prices of products and availability of items on the menu. Knowing this information can help speed up and escalate sales.
There are many advantages in using mobile POS systems especially in restaurants as there is an execution of order and quick payment disposals. This all points to an increased customer satisfaction. mPOS systems have been around for quite a while and its implementation in hospitality businesses like restaurants, bars, hotels and retailers have been the most successful. Although some companies uses both electronic point of sale system and mobile point of sale system side by side, others use mPOS solely. Thus, there will come a time that mPOS solution will be capable of being a stand-alone POS system. There is a continuous rise in the popularity of mobile and contactless payment, mPOS system will become more in demand in the future, offering better flexibility and improved convenience to both customers and business owners especially restaurants. So, what are you waiting for? Get in touch with us to discover more about the POS systems and let's discuss the greater possibilities of mPOS to your business.