In the future, registration in Concorde Jiangnan Hospital is not necessary. As long as you verify your identity by brushing your face, you can register directly in the hospital, pay fees, and build personal health records.
Xiao Liu, a 25-year-old, was the first patient to register with the Jiangnan Hospital for a sudden headache. Under the guidance of the doctor, Xiao Liu, facing the camera on the self-help machine, "brush his face" input his ID card number, name, mobile phone number information, and automatically generate the basic information of health records. Subsequently, the system extracted his medical insurance and identity information and registered with the Department of Neurology to see a doctor. The whole filing and registration process took less than one minute.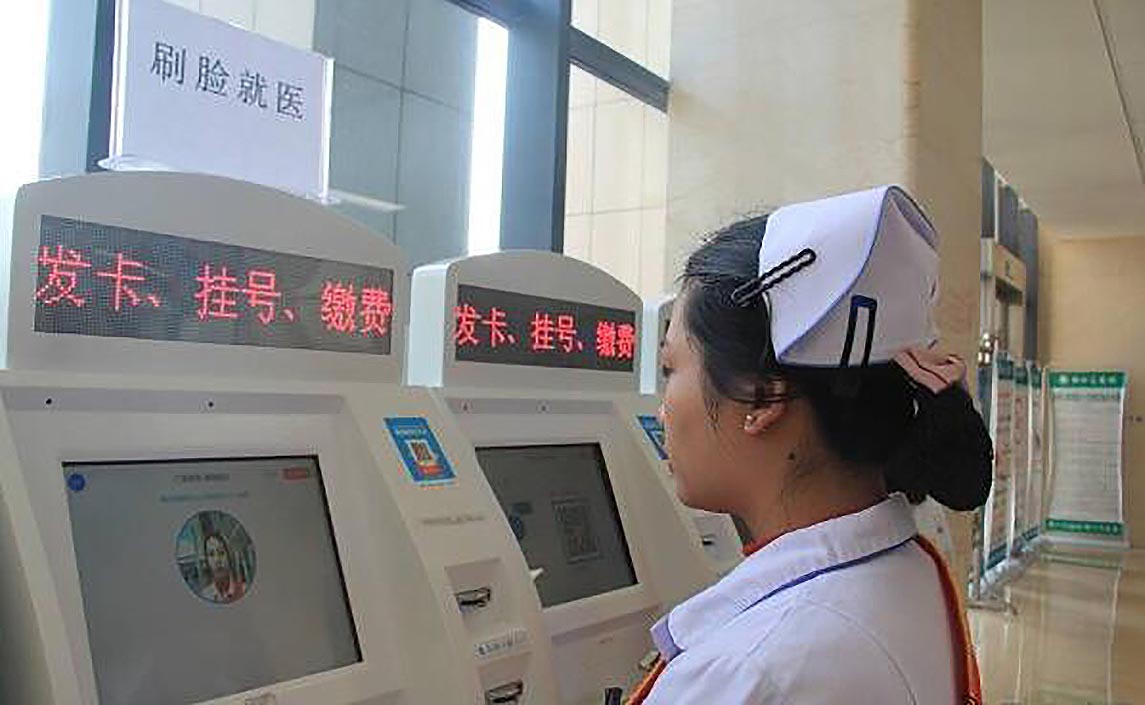 Previously to the hospital manual window registration, overcrowded, cumbersome. The highlight of the self-service system on line is the whole process of "brushing face to see a doctor".
The system will store the information after the first "brush your face" input your ID card number, name, mobile phone number and other information. After the second visit, the hospital system will search the database according to the facial image, find the personal information, call directly, and the registration speed will be faster.
According to Zuo Hongbin, assistant president of Xiehe Jiangnan Hospital (Jiangxia First People's Hospital). At present, the new His system of the First People's Hospital of Jiangxia District has been put into operation on line. Face recognition has been first applied in the medical field, and there is no longer a "long queue" in registration. WeChat paid and Alipay paid to avoid the problem of payment queuing.
"In the real-name system, the patient's medical information is automatically updated to the personal health records through the ID number, so that the personal health records can be changed from dead files to movable files." Zhu Huaqiao, director of Jiangxia District Health and Family Planning Commission, said that ID card number is the only certificate for patient identification, and the real-name system of ID card number for medical treatment is also the requirement of health data analysis.
"Brushing the face for medical treatment" is an important innovation in the process of building "smart hospital model room". In the near future, the medical industry will integrate more high-tech, such as artificial intelligence, sensing technology, so as to make medical services Intelligent in real sense and promote the development of big medical data. Under the background of China's new health care reform, smart medicine is entering the lives of ordinary people.