The traditional POS devices could help customers in making payments for the services and goods they have received. There were touchscreens, payment terminals, among other software and hardware variety options that were used for the transaction to be enabled.
The POS Restaurant
With the current POS for restaurants, they are regarded as a point of sale services since they not only process payments but other things too. The modern POS devices offer platforms which are available in any beverage and food heart operation, large and small, and it helps in enhancing the customer experience as it streamlines the operation of the business.
Benefits Of Using Restaurant POS Devices
The POS restaurant system is important in the beverage and food industry that wants to win its customers heart and loyalty. The POS restaurant system can deliver the benefits below to the operators of the restaurants:
1. Offers Best Guest Experience
All guests have a different high expectation of the services they will receive in your restaurant for them to return. When you have the correct POS system, you will hone great experiences to your guests so your operation will smoothly run for maximization of satisfaction. When you combine intuitive POS interface for your restaurant with mobile tablets may help you in achieving optimum speed for casual enterprises and quick services.
2. Centralized Promotions And Menus Control
Your restaurants should keep prices, menus, and consistent promotions for delivering great guest experience. When you want to keep down the costs, you should minimize the work amount which is needed in adding new menu promotions or items. When you have centralized restaurant cloud-based POS then you will change prices or setup menu items as you also maintain localized menus and pricing necessary.
3. Have Kitchen Systems Which Maximizes Food Accuracy And Quality
The POS system will help to track kitchen performance, integrate orders among others which helps to keep vital information that flows all over the restaurant operations. They have graphical, intuitive displays that may be mounted on operation and kitchen areas to improve kitchen efficiency, increase services speed, reduce several errors, and enhance food quality.
4. They Have Data Which Helps In Making And Saving Money
The POS devices have all transaction details that make the system to be a very important tool in your restaurant. You need to have correct analysis, and reporting solution will be beneficial to you since you will get enough value in your data. A good POS system prevents any theft, food wastage, and over-staffing, so they can't kill the business. When you make sure that the restaurant data is given to trusted people, you will be able to spot any loss areas then be able to eliminate them.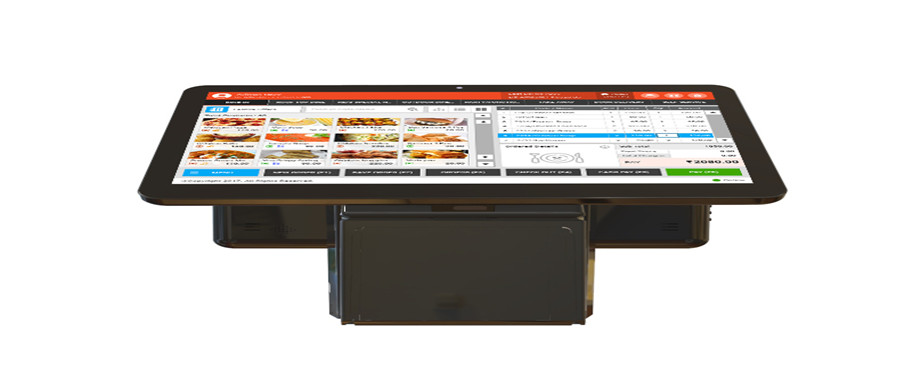 5. Offers Loyalty Which Maximizes Revenue
Most customers trust their restaurant and are loyal to those restaurants hence have a loyalty program. Having a correct POS restaurant system then will give you loyalty and gift solution which will enable you of being advantageous of the unique loyalty program that in turn, may lead to rewarding your customers, increasing visits, personalizing all guests experience, running targeted market operations, and gather some data concerning your guests behaviors and preferences.
6. Have New Channels And Concepts In Increasing Revenues
Having POS devices in your restaurant will enable your business to grow as revenues increases where table services operation will be evolving including take away services.
7. Mobility
With technology, the current POS devices have services that offer mobility and hospitality in its evolution. The POS systems allow staff to have mobile tablets in speeding services up and taking orders and they also accept mobile orders from guests directly. They also allow the managers in accessing mobile reports using smartphones; all these are thanks to the mobile POS systems.
Reasons For Having POS Restaurant System
When you have the best POS system, your restaurant will grow well and provide important and accurate data in decisions. The restaurants will also benefit from POS systems that are focused on the industry. All business records sales but the POS for restaurants need to accept reservations. Every business tracks inventory but the restaurants need to track cost and amount of the used ingredients in every dish added to the ordering amount and all these are able when you use high-quality POS devices.
• They help servers and kitchens on interacting easily and quickly
• Helps the managers in tracking work hours of employees as they plan their schedules
• They have previous long data which helps in creating detailed reports concerning long term growth of the restaurants
• They streamline all ordering process like accepting the online orders as well as sending some email receipts
When you have POS devices in the restaurant system, then every restaurant processes will allow the managers on improving everything that works and fixing things that don't work.
Features You Should Look For In POS devices
All current restaurant POS systems enable beverage and food operators in processing order and maintaining business financial activities using service integration payment and cash management providers. When there are tighter margins with beverage and food industry, the advanced POS system is needed to have a successful operation. The integrated POS restaurant can offer:
• They should perform billing for accepting cards and cash among countless payment
• They need to have table service for tracking specific tables to receive orders
• They need to have employee tracking to know the employee that was operating in some station and the time of operation
• Need to have inventory alerts for sending personalized automatic notifications if some ingredients should be sooner stocked
• They should have inventory management for tracking ingredients and records used.
• Need to have a loyalty program for offering gifts and deals cards for tracking repeat clients
• They need to have customer engagement for managing and collecting approved contact lists like phone numbers, addresses, emails for marketing
• Should have reservations for enabling workers in tracking meal reservations that are made in advance
• Need to have online ordering for quick service restaurants being able to allow customers in placing online orders.
When you are selecting the POS devices to use in the restaurants, you should look for their benefits and the features they possess. They need to have a good reputation, meet your budget, easily used and have experts in customer supporting team. Therefore, after learning all the things we mentioned above, you could know how to choose the best POS manufacturer who can supply you with the right POS devices.