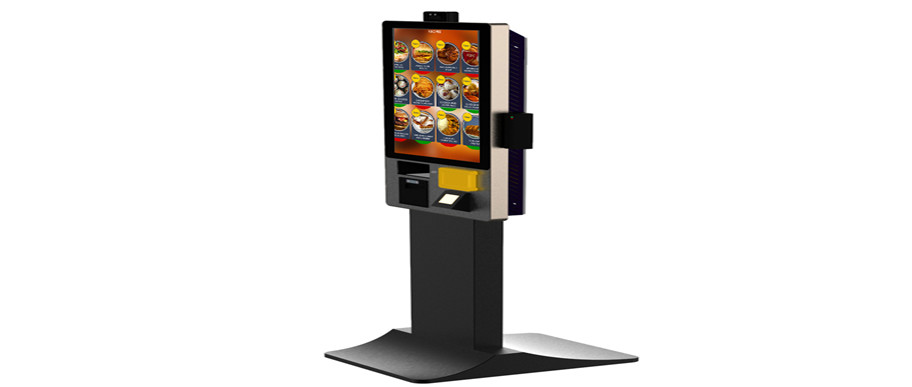 From a technical point of view, a self-service kiosk is a computer terminal, installed in public places, contains a specially designed set of hardware and software. This technology is typically used as a self-service machine that displays relevant user information, such as store and office catalogues, event information, or promotions. Kiosks are integrated with technology to create independent a self-service machine that can be used as a tool for withdrawing funds, buying tickets, paying bills and obtaining different types of information. When not in use, they can show relevant information to people passing by, as well as show promotions for local businesses.
Self-Service kiosks are becoming more common in commercial places and are increasingly faced when booking transport tickets, serving in a supermarket, grocery store or getting information. This trend is simply because it can be used as self-service lines and payment transactions. It can be used in many road search applications, including hotel services, retail stores, shopping malls, campus, and others. They can act as staff management, training tools with user feedback to ensure effective participation. They are great educational tools, especially in museums and other public places. There are commercial benefits from self-service kiosks
Reduce labour costs
The most obvious feature is that stalls can reduce labour costs. For example, in an explicit self-service registration where one employee can operate multiple devices. Some customers may say that computer services are not very personal, but that's just a small percentage. In fact, many customers prefer the privacy and ambiguity of buying personal things at this box office. Similarly, they prefer to give their personal details to the device, as in the case of medical examinations of pharmacies.
Collection of information
Self-service machines are also great tools for gathering information. Surveys can be added to kiosks to allow them to collect market research on customers and spending habits and needs. Just thinking about how to know this customer information can help your business. You can unleash the full potential of your company and provide customers exactly what they want so they do not beat the competition.
Improved Attendee Experience
As an event planner, you can put more information in one place. This information can be dynamic as the conference or event progresses. The self-service kiosks allow you to interact with the participant and easily navigate to the information they need 24 hours a day. A company that provides event services can distribute material to the participant with limited help on site. There will be no print or delivery for several hundred or even thousands of programs. Previous sponsors can be reused for printing in digital signage at the same cost but with a higher profit margin because there is no printing in the program materials.
Improved communications
Touch screen kiosks provide information appealingly through the use of images, colours and/or video. Because participants can receive real-time content, information is more relevant to participants and can be changed depending on the time of day, weather, and loudspeakers. They can, for example, provide on-screen or printed information; this may be general information, Local or perhaps in-store promotions, prize vouchers, or upcoming events. For this reason, turning a booth into an effective advertising and marketing tool that encourages return is an achievement that your existing employees may not have the opportunity or time to achieve a limited time to interact with customers.
Increase brand awareness
When the product is opened, the digital signage becomes clearer, offering a unique display of branding and messaging, and video traffic was allowing trailers and trailers to begin building interest in a new product. You may think everyone is looking for ways to lower operating costs, but your company has always been known to serve customers with a personal approach. These two should not be mutually exclusive. In recent studies, many customers say that they prefer self-service kiosks of customer service provided by employees. The self-service machine has an almost unlimited database of customer data. Self-service lines lead to faster transactions.
Increase in revenues
Organizations providing conference services can add new sources of advertising revenue because they are not limited to a limited number of sponsors. Since the self-service machine can now display both video and images, it is possible to increase sales of existing products or services, especially in fair circumstances.
Reduce the wait time
They offer self-service registration or check-in and access to information from many location points at the facility without additional staff and are available 24 hours a day. In short, any booth in your company can increase the value of orders, improve profitability, increase sales and increase sales while increasing employee productivity. No wonder that many companies rely on self-service machine.