Introduction
Also known as interactive kiosks, self-service kiosks are computer terminal with features of specialized software and hardware which provide access to applications and information for communication, entertainment, commerce and education.
Earlier service kiosks resembled telephone booths and began as simple pay-and-display machines, but with integration of technology, the current ones performs wide range of functions making them so beneficial in food service, checking in for doctors appointments, retail centers enabling customers to browse and make the purchase through interface which makes the experience of locating products much quicker, posting of parcels, banks, hotel lobbies and parking in the airports before jetting off airports.
Generally, self-service kiosks plays an important role our every day's life as they really reduce time wastage especially on the queues for cashiers waiting for services which many people are not willing to tolerate.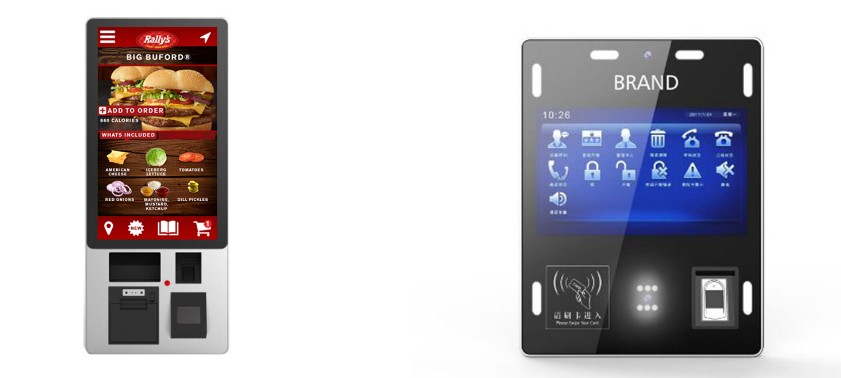 Benefits of Self service kiosks to customers
Basically, the main reason behind industries making use of automated service is primarily customer experience about the product and its services and it has proved to be important in the following area.
1. The airport benefits from its advantages
With the advancement in technology, self-service kiosks have proven to be much useful and beneficial in the aviation industry. Airports are always congested with long queues, but these automated machines assists in replacement of baggage check-in, flight check-in as well as airport parking thereby improving the overall experience in the air travel. Park IT software improves the parking experience both in the airports and in general car park areas as it allows the travelers to check in an out through the fully automated system linked to custom designed lockers where they can leave keys and pick them when back.
2. Students can locate the books they need easily.
In universities and colleges, these kiosks allow students to search and locate any learning material they may need in the bookstores. In addition to this, it also eliminates standing in long queues by students at the beginning of every semester which actually saves the institutions and operators of outside bookstores time, money and labor. The use of kiosks is also useful in institutions just from high schools as they are used in the cafeteria entrances to swipe for meals using meal plan cards or IDs. In some institutions, the kiosks are used by the parents to check their children in and out of school in case they come late or they need early dismissal.
3. Improve customer experience
The self-service kiosk provides that better experience to customers especially those who love having things done by themselves getting the job fully done as they feel that experience of making the purchase of products or the services.
The service kiosks do speed up the necessary processes as customers find it enjoyable making you spend more time doing whatever you would want to do. And since they handle elements of transaction, staffs have enough time to focus on customer service areas hence an additional customer experience.
4. Convenience to air travel customer
They give the customers experience by offering them that opportunity of checking in for the flights, purchase tickets, obtain passes for boarding, and change flights in case they wish to or seats they have been assigned without going through counter which takes a lot of time. In some airports, travelers are able to report any lost baggage or to obtain the return flight information.
5. Important retail answer questions handled faster
Self-service kiosks enable customers to learn whatever they would want to know about the product instantly, both the features and price by just tapping into the database. They don't have to struggle looking for shop attendants or operators.
You can as well check if the product you are looking for is in store and if not you might choose to order for delivery.
6. Speedy services on restaurants
The Service allows customers to place orders instead of waiting at the counters line. The automated machines ensure the lines are short always leading to faster services which in turn create happiness in customers making them loyal in the end. Through the kiosks, restaurant orders are transmitted directly to the kitchen which in turn reduces the number of waiting to be served. The use of self-service kiosks has highly reduced amount of delays and queues as the automated machines makes the processes faster considering the greater traffic it deals with in a given time frame resulting in reduced stress.
7. Service kiosks for parking lots
In the airport parking lots, it has greatly reduced traffic allowing customers to rush and catch their flight without much stress. With this technology, two queues of different transactions are effectively handled at a time as both the key lockers and the Park IT is accessible from both sides something that cannot be handled by a single cashier. Kiosks lockers are controlled by computers which record the keys making the whole process more accurate and efficient as compared to the offline old-fashioned system. It also reduces delays that can easily agitate car owners and risks of misplaced keys.
Benefits of self-service kiosks to business
1. Service kiosks reduces operation costs
The machines cut down cost for business operations and the time for operations as well. Automated machines are capable of handling a good number of operators, administrative tasks hence reducing the overall number of staffs an organization may require. Staffs can also be relocated to other complex duties a the machines takes care of the normal operations for example leaving the machine to handle the processes of check in and out as the staffs relocate cars in the parking lots especially in airports leading to higher profit margin.
2. Mobile security management
The Park IT has mobile technology which allows location of cars plus set of keys by the management at any given time. This in addition to existing surveillance system, there is an extra layer of security giving customers a peace of mind.
3. Multiple optional services
The kiosks are made in such a way that they are multi-functional as it has that option of adding additional services using touch screen that is clear and simple.
With a clear and simple touch screen interface, add-on services can be clearly promoted and selected with the touch of a button. As much as the service kiosk are useful and has made companies, institutions or industries realize more profit and efficient service delivery, you might choose not to illuminate the whole staff and have them assist in implementing this self service technology in the following ways.
1. Have the staff to respond to any problem that may arise like getting additional receipts when the machine runs out of papers, respond in case the charge is not proper or check in case the machine avoids some items.
2. In areas where immediate feedback or response like in case a customer asks a question.
3. You can make use of tablet POS solutions and have your staff on the floor assisting customers to make them not wait.
Conclusion
In case you are looking forward to making good profits in your business with little staff, having faster operations and efficient service delivery to customer, the solution is self-service kiosk. These automated technology machines are available and affordable. Just get one today.