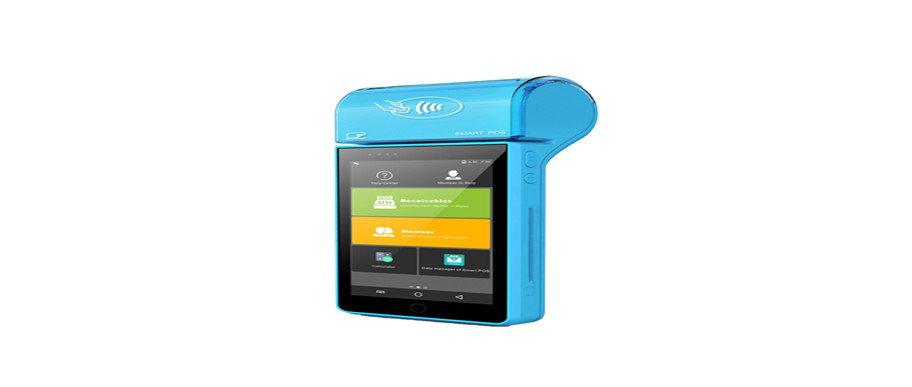 POS system is another term for point of sales system and its a software and hardware combination which enables one to process more sales in their business efficiently. The hardware consists of central computer terminals among various devices which are called POS peripherals. They include bar-code scanners, card machines, payment machines, registering screen, and receipt printers. They are all connected at the main terminal either wireless or with cables. Below are some of the essential devices of hardware POS peripherals that are included in modern POS systems. They include:
1.Bar-code Scanner
Here, an employee introduces the products with bar-codes in the system by using a scanner which is time saving and reduces errors than entering Universal Product Code manual for every product.
2.Registering Screen
After scanning the product, it shows itself on the screen which is the register screen and a computer part which interprets codes, add the value towards the scanned items, and then the transaction is processed.
3.The Payment Terminal
POS hardware accepts card payments, and the terminals for payment has got various sizes and shapes, including touchscreen and simple mag-stripe readers payment terminal which has number pads that enable users to input PIN which verifies the transaction.
4.The Cash Drawer
It is a drawer where cash is kept during the entire process. There are secure cash drawers that are only opened when they have received a transaction signal that is valid from the register.
5.The Receipt Printer
When checkout is done, product bar-code is scanned, the payment amount is confirmed, then payment is received from clients who are generated with a receipt. Receipt printers are used in generating receipts to the customers from the collected data in the transaction steps before.
Small retailers are limited with time and resources. It is essential for them to invest in the current technology like the mobile POS system since it improves their marketing, manage the inventories, better customer reach, and manage well the employees. It is what makes the entrepreneurs opting for the POS system with POS peripherals.
Difference Between Mobile POS And Traditional PC System
Traditional systems are not that flexible and efficient that mobile-based POS system can offer. So, according to the business world, instead of using Desktop PC system, you should try investing in the mobile-based system to use in your business. They are free of technicalities which should be resolved by support people and considering the services offered and their lifespan, which means that they are cheaper.
Their usage is easy to understand, and its GPS tracking location is always on. They are of great help in managing your customers, inventories, employees, `hence it is the main investment when you want your business to grow.
They Generate Reports
They generate daily reports of everything going on which assists you to come up with enterprise decisions, since they take the raw data then converts the data to actionable information to help you to make wise decisions which grow your business. You should also not forget most information which is not necessary when making your decisions so you can know what to do with such information. Reports make work easier and below are the benefits one enjoys from generated reports due to the POS peripherals in the mobile POS system.
1. Accessible Anywhere, Anytime
When you are far away committed, and you need to make plans concerning programs of the coming week, you can access the reports from wherever you are whenever you want. You can even expand into other locations. The benefit of relying on the mobile POS system is that it can't limit you to access your reports even when on your trips. It helps one to run the business even when out of the country. There is no need of being tied in your office room the entire day anymore. You are at the position of generating reports even from restaurants or anywhere you are and monitor the staff as you wish.
2.Cheapest Method
Mobile-based systems are very cheap when you compare them with traditional PC systems. Many platforms are available that can offer you fees at low monthly rates than set it free so that it is a user to enable you to start using it.
3.Cloud Storage
The other benefit of using mobile POS systems that are with POS peripherals is that their data is always stored in the cloud. It makes them very cheap when compared to systems that their servers are in the store in that if there is a problem, a specialist has to intervene to secure and maintain the server and update it while as for the mobile POS system, the server is always secure so no such issues can occur.
4.Flexible Pricing
When you are considering the purchase of the mobile POS system, always go to the sellers who their pricing are flexible. The signing of the contract for some periodic time may not be necessary but if they give you, no problem. When you are a long-term user already, then you need to be cautious with the hidden fees. You only need to read the contract agreement fully before signing up.
5.Security
Most businesses including retailers are supposed to be fully protected with proper security. The POS systems have their data stored only in clouds making them extra secure as when it should be in the store. Also, ensure the customer information are well secured when doing their transactions.
Despite the mobile POS systems with POS peripherals being secure and the best when compared to the traditional PCs, you still need to have some consideration before you go for the POS system manufacturer that will serve you better. Below are such tips to consider when purchasing a POS mobile-based system:
1. Consider if the system will meet your all needs because the business might expand in the future which you can need to open in more locations. You need therefore to buy a Mobile POS that grows as your business grows hence consider the system's scalability.
2. You should also know the upfront of the system before you buy it, so you cant be locked in the contract.
3. Consider if the POS peripherals hardware in the system has propriety. Ensure the hardware can be replaced with low costs.
4. When the cloud is downtown, there will be sales loss which is not the best for most retailer businesses.
5. Consider if the system you are purchasing has a reporting, inventory, customer marketing, and employee management features.
6. Confirm if the mobile POS system you are purchasing is easy to be used.
When looking for the best mobile POS systems to invest in your retail businesses, you have got the best provided they have POS peripherals; then you are all covered.